How Tennessee axed millions in HIV funds amid scrutiny from far-right provocateurs
Tennessee's recent decision to reject over $8 million in federal funds to combat HIV was motivated, at least in part, by right-wing provocateurs stoking anti-LGBTQ sentiment, according to four sources within the state Health Department.
The move by Republican Gov. Bill Lee will hamstring, if not cripple, efforts to combat one of the country's most poorly controlled epidemics of the virus, HIV advocates said. 
The announcement followed a political crisis in Tennessee that began in September when conservative media personalities, including Matt Walsh and Ben Shapiro, launched attacks on Vanderbilt University Medical Center over its care of transgender minors, which they alleged was barbaric. 
Gov. Bill Lee delivers his inaugural address in the Legislative Plaza in Nashville, Tenn., on Jan. 21, 2023.John Amis / AP file
In October, the pressure wound its way to the unit that combats HIV, sexually transmitted infections and viral hepatitis at the Tennessee Health Department.
On Oct. 24, the unit's director, Dr. Pamela Talley, told employees that because of the social media firestorm over Vanderbilt, information about the Tennessee Transgender Task Force — a volunteer team the unit established in 2018 to focus on trans health and HIV prevention — and other trans resources had been scrubbed from the department's website. That is according to two staffers present, who, like two of their colleagues, spoke anonymously because they were not authorized to speak to the media. 
Then, on Nov. 7, Talley told the unit that federal HIV funding from the Centers for Disease Control and Prevention for both the task force and Planned Parenthood in Tennessee would terminate at the end of the year, according to three staffers at the meeting, which took place in person and on a conference call. 
"There were at least three different levels of leadership on the call," a staffer said. "It was discussed that there had been media attention around the Vanderbilt trans health clinic, which led those reporters to learn about the trans task force, and that they were funded by [the state Health Department] HIV prevention program and that all HIV prevention contracts were being reviewed."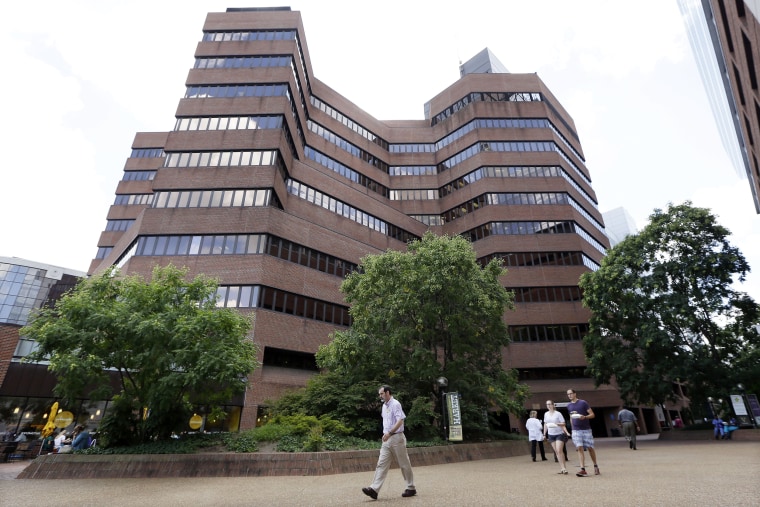 People walk outside Vanderbilt University Medical Center in Nashville, Tenn., on July 16, 2013.Mark Humphrey / AP file
In mid-January, the Lee administration announced it would pull the plug not just on federal HIV-prevention funds for Planned Parenthood and the task force, which total $235,000, but on all $8.3 million from a pair of CDC grants for HIV prevention, treatment and monitoring in the state. The move shocked HIV experts and advocates.
In addition, the Lee administration, which has said it will replace the federal funds with state dollars, has pledged a shift in funding priorities that would effectively steer HIV prevention efforts away from groups at substantial risk of contracting the virus, including gay men and people who inject drugs.
"All of this is willful ignorance on the part of the state government," said Greg Millett, the director of public policy at amfAR, The Foundation for AIDS Research. "People at risk for HIV are going to suffer because of these decisions." 
Right-wing media pile-on 
A leading voice in the right's opposition to the treatment of gender dysphoria in minors, Matt Walsh, a columnist for the conservative media outlet Daily Wire,  published a series of widely read tweets on Sept. 20 targeting Vanderbilt University Medical Center's treatment of minors at its Transgender Health Clinic. "They now castrate, sterilize, and mutilate minors as well as adults," Walsh said.
The next day, Walsh appeared on Tucker Carlson's Fox News show to publicize his investigation, and Ben Shapiro, a conservative commentator who co-founded Daily Wire, further amplified Walsh's attacks on Vanderbilt on his YouTube channel and podcast, decrying the "nonsense garbage that a boy can be a girl and a girl can be a boy."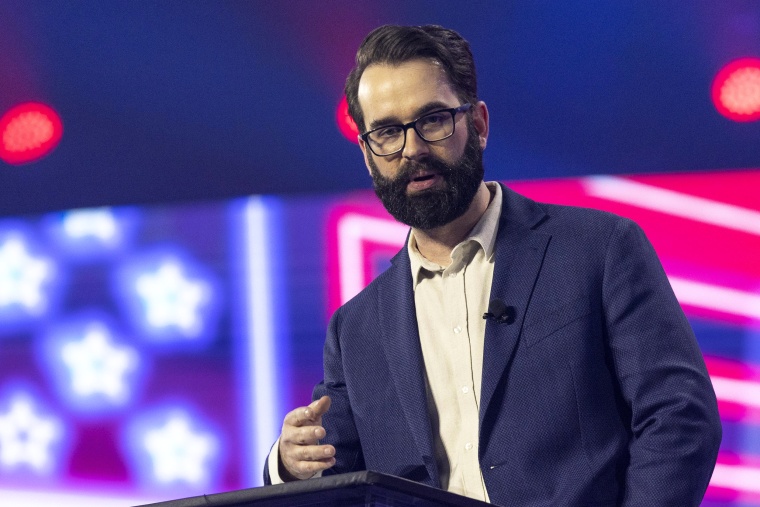 Matt Walsh speaks about firm traditional gender roles and definitions in Phoenix on Dec. 18. 2022.John Rudoff / Sipa USA via AP file
The same day, Lee issued a statement calling for a "thorough investigation."
"We should not allow permanent, life-altering decisions that hurt children or policies that suppress religious liberties, all for the purpose of financial gain," he said. "We have to protect Tennessee children."
Despite such characterizations of gender-affirming care for minors as harmful, numerous major medical organizations — including the American Medical Association, the American Academy of Pediatrics and the American Psychological Association — support such care.
Walsh, Shapiro, Daily Wire and Fox News did not respond to requests for comment, and the Lee administration did not respond to questions about the impact right-wing media personalities had on the state's rejection of federal HIV funds.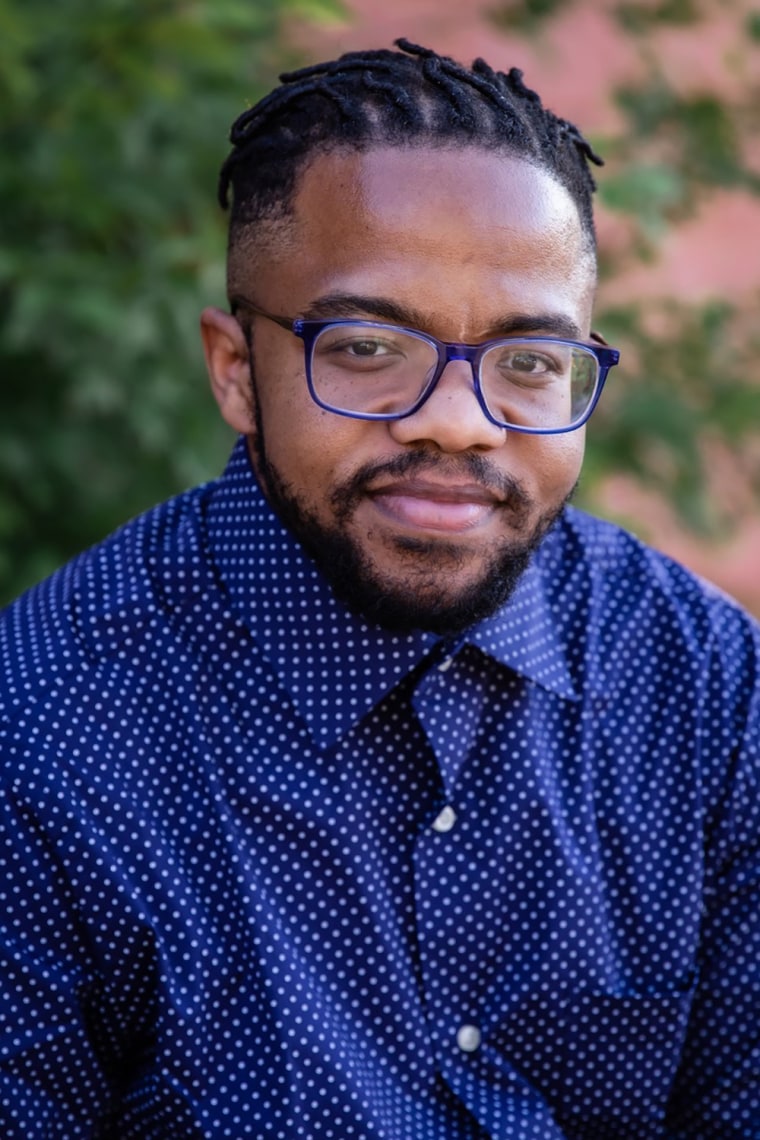 Ray Holloman.Emily April Allen
A Daily Wire article published on Oct. 20, which denounced the Tennessee Transgender Task Force as an "extreme" activist group, appears to have drawn the Lee administration's attention. The task force, according to its chair, Ray Holloman, is staffed by trans-identified volunteers and focuses on providing HIV educational resources, sharing health insurance information and connecting people to supportive health providers — including those at Vanderbilt.
The article took a victory lap, saying that the Lee administration and the state Health Department denounced the task force "in response to a Daily Wire inquiry" and that information about the task force on the department's website was "only removed after the Daily Wire asked about it." 
Talley held her staff meeting four days after the article's publication, announcing the trans-related web content had been scrubbed.
Around the same time, two Health Department supervisors told staffers in private conversations that critical media coverage provoked the Lee administration to scrutinize the source of the task force's $10,000 in annual funding — a $6.2 million CDC HIV prevention and surveillance grant — two Health Department employees said.
Also under new scrutiny after the article was published, four employees said, was Tennessee's Planned Parenthood program, which received $225,000 a year from the CDC grant, largely for condom distribution. 
In a Nov. 7 email that was among a collection of correspondence shared with NBC News by Ashley Coffield, the CEO of Planned Parenthood of Tennessee and Northern Mississippi, Talley informed Coffield that the Health Department's separate arrangement to supply Planned Parenthood with about 500 HIV test kits a year would be canceled. Talley subsequently wrote to Coffield, "I want to thank you for your statewide efforts in HIV testing and reassure you that this discontinuation was not based on performance concerns."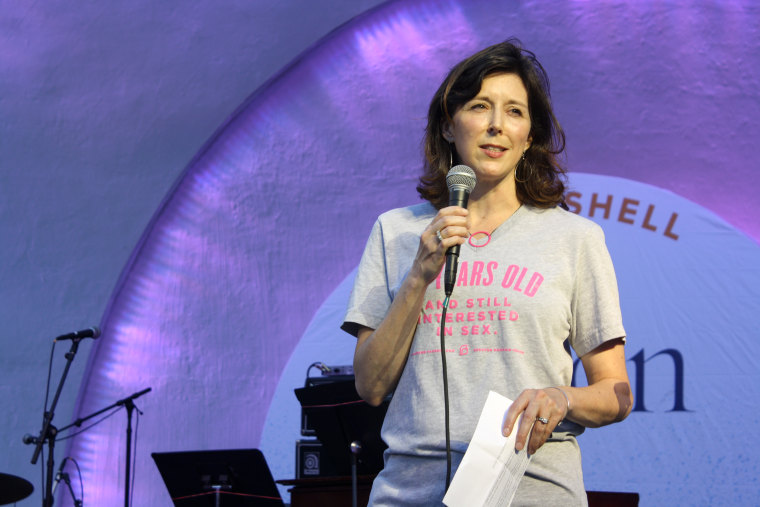 Ashley Coffield is the CEO of Planned Parenthood of Tennessee and Northern Mississippi.Planned Parenthood
Three days later, Coffield said, she got a call from a director at the United Way of Greater Nashville, which distributes the CDC grant funds to dozens of community-based organizations in Tennessee, including Planned Parenthood. The director, Niki Easley, said Planned Parenthood would lose its $225,000 in CDC HIV prevention grant funds at year's end. Coffield said Easley told her that politics were behind the funding cut. "I think you should fight back," Coffield recalled Easley's saying.
But there was a wrinkle in the state's plan: Because of a 2013 legal injunction, the Lee administration could not legally block HIV-related federal funds specifically for Planned Parenthood. 
In the collection of emails and letters Planned Parenthood provided to NBC News, the nonprofit's attorneys threatened to sue. In an emailed response, the Health Department's attorney, Mary Katherine Bratton, denied having tried to disqualify the organization for the funds but said the department was "currently reviewing all" CDC grants. 
Several officials at the Health Department, including Talley, Bratton and communications staffers, did not respond to requests for comment. 
After it contacted Easley and several of her colleagues at the United Way of Greater Nashville, NBC News heard from a spokesperson, who said the group "is working closely with the Tennessee Department of Health to understand the changes being made to this grant funding," adding that "the details of the changes and how our partner agencies will be affected are still developing" and that "all funding decisions are made by" the Health Department.
'The nuclear option'
Ultimately, instead of focusing on cutting funds for Planned Parenthood and the Tennessee Transgender Task Force, the Lee administration decided to pull the plug on the entire $8.3 million in CDC grants for HIV prevention, surveillance and treatment.
On Jan. 17, Health Department officials held an 8 a.m. meeting with HIV prevention staffers and informed them of the decision to end all CDC HIV grant funding effective June 1, according to two employees who were present.
"People have been crying all week," a staffer said in a Jan. 21 interview.
Coffield said "it felt like they were punching me in the gut" when she found out the state was abandoning the grants.
"I couldn't believe that the governor would take the nuclear option," she said, adding that she views the decision as the culmination of a "political vendetta against abortion rights groups and transgender people."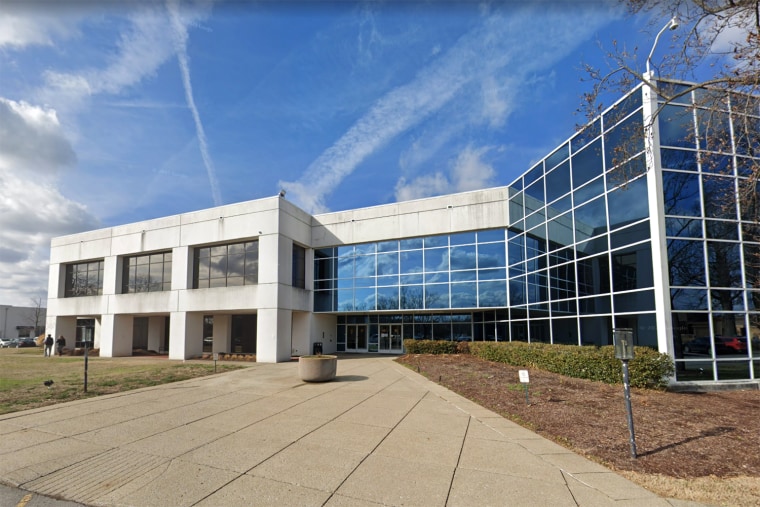 Tennessee Department of Health in Nashville, Tenn.Google Maps
The rejected grants consist of the $6.2 million for HIV prevention and surveillance and $2.1 million for Shelby County, home to Memphis. The latter sum comes from a national plan focused, in part, on improving treatment and prevention of HIV in 50 local hot spots that account for about half of new HIV diagnoses nationally — a plan President Donald Trump endorsed in his 2020 State of the Union address.
Friends for Life, a nonprofit Memphis group that provides services to those living with and at risk for HIV, will lose about $500,000 a year, chief programs officer Mia Cotton said. The imminent lack of any federal grants will also render the organization's health clinic ineligible for pharmaceutical rebates through a separate federal program that last year brought in $1.2 million to an overall operating budget of $8.5 million, Cotton said.
Molly Quinn, the executive director of OUTMemphis, Tennessee's largest LGBTQ nonprofit group, said her organization would lose $120,000 a year, or 10% of its operating budget, compromising efforts to provide HIV testing, help clients access the HIV prevention pill, PrEP, and give financial assistance to people with the virus. 
'A fictitious epidemic'
The Lee administration says it will replace the $8.3 million in CDC grants with state funds, giving it freedom to target such resources as it sees fit.
"We think we can do that better than the strings attached with the federal dollars that came our way, and that's why we made that decision," Lee said Jan. 20. 
Currently, the priority populations for the CDC grant for Shelby County, for example, include LGBTQ people, sex workers and those who inject drugs, are unhoused or are formerly incarcerated.
Lee's press officer, Jade Byers, said in an email that the administration "is committed to maintaining the same level of funding, while more efficiently and effectively serving vulnerable populations, such as victims of human trafficking, mothers and children, and first responders."
Those priorities, HIV prevention experts said, are in egregious conflict with the actual demographics of the people most at risk of the virus.
"Tennessee is preferring to fight a fictitious epidemic rather than their very real HIV epidemic," said Millett, of amfAR. "First responders are just not at risk for HIV anywhere in the United States. Sexual trafficking is awful, but it's not a major contributor for HIV cases in Tennessee or elsewhere." 
Women comprised 9% of HIV diagnoses in Tennessee in 2019, down from 14% in 2016, and only 1 to 6 babies were born with HIV in the state annually from 2016 to 2020.
More than half of new diagnoses in Tennessee were in men who have sex with men in 2019, according to the state Health Department's surveillance reports. And in 2016, the CDC released a report warning that 220 of the country's counties, including 41 in Tennessee, were at high risk of HIV and hepatitis C outbreaks among people who inject drugs (that population accounted for 5% of new Tennessee HIV diagnoses in 2019).
New U.S. HIV cases, the CDC estimates, declined by 8% from 2015 to 2019, but that masks considerable progress in some states and either stagnancy or increases in most Southern states, where the bulk of transmissions occur. Even as HIV has steadily declined in, for example, New York and California, where liberal governments have invested heavily in evidence-based HIV treatment and prevention programs, the CDC estimates that Tennessee's transmissions increased slightly from 2017 to 2019.
While Lee announced Jan. 20 that the state would forgo the federal HIV dollars, a CDC spokesperson said Thursday that the agency had received no word from Tennessee that it intends to block the $8.3 million in grants.
The political climate has become increasingly toxic for LGBTQ people in Tennessee, advocates in the state say.
Since he took office in 2019, Lee has signed several bills that target transgender youths, including one that bars trans students from joining sports teams that align with their gender identities. And so far this year, conservative Tennessee lawmakers have filed at least 11 bills targeting LGBTQ people, including one, which Lee said he supports, that would ban gender-affirming medical care for all minors. 
Nationally, lawmakers in at least 21 states have proposed bills to ban or restrict gender-affirming care for minors this year. Trump released a video Tuesday on Truth Social pledging to "stop" such care, which he described as "child sexual mutilation."